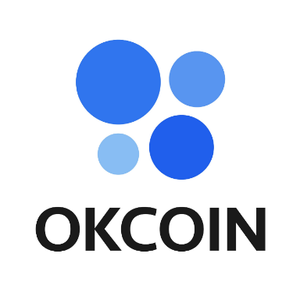 OKCoin is one of the world's first regulated digital asset exchanges, with millions of users in more than 100 countries around the world. Founded in 2013, OKCoin provides traders and institutions with a fiat-to-token trading platform for digital assets including Bitcoin, Ethereum, Litecoin, and many more assets. The company has offices in San Francisco, Malta, Hong Kong, and Beijing. Trading fees vary depending on your 30-day volume from 0.05% to 0.0% (maker) and 0.10% to 0.05% (taker). The exchange offers deposits in both USD and EUR through Signature Bank, Silvergate Bank, Prime Trust, and TrustPay. Offering fast trades and support, OKCoin's mission is to help eliminate trading barriers and improve transaction efficiency while complying with the highest regulatory standards in the US and the world..
Fees
Trading fees (30 Day Volume) - If you have traded BTC, ETH, LTC, and ETC in the last 30 days, our system will record the transactions in USD according to the prices at that time. Then at 0:00 (UTC+8), it will calculate the total trading volume in USD equivalent < 100,000 USD - Taker fee 0.10%| Maker Fee 0.05% 100,000 - 1,000,000 USD - Taker fee 0.09% | Maker Fee 0.02% 1,000,001 - 5,000,000 USD - Taker fee 0.08% | Maker Fee 0.00% > 5,000,000 USD - Taker fee 0.05% | Maker Fee 0.00%
Rating
2.7/5
Full address
Room 328, Block D, Yiquanhui, Shangdi East Rd, Haidian, Beijing, China 100085
A list of related exchanges. The following list contains the top crypto exchanges which support Bitcoin, Ethereum, Litecoin, XRP and other famous alt-coins. Also, this list provides a glimpse overview to indicate which exchanges is better for active trading.

Read the Disclaimer
: All content provided herein our website, hyperlinked sites, associated applications, forums, blogs, social media accounts and other platforms ("Site") is for your general information only, procured from third party sources. We make no warranties of any kind in relation to our content, including but not limited to accuracy and updates. No part of the content that we provide constitutes financial advice, legal advice or any other form of advice meant for your specific reliance for any purpose. Any use or reliance on our content is solely at your own risk and discretion. You should conduct your own research, review, analyse and verify our content before relying on them. Trading is a highly risky activity that can lead to major losses, please therefore consult your financial advisor before making any decision. No content on our Site is meant to be a solicitation or offer.