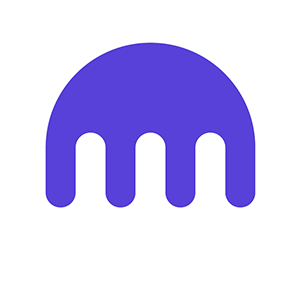 Kraken is a top European based exchange and offers a variety of fiat to bitcoin pairs such as JPY, EUR, GBP and USD. Volume is decent especially on the JPY BTC pair after MT Gox's collaps - with Kraken assuming the mantle in that region. The exchange also has a smattering if popular crypto to crypto pairs including litecoin and dogecoin.  Another feature, but only for the brave is margin trading, with Kraken offering the ability to leverage your account balance on specific trading pairs. Although not for most this does give you cash more punch in the markets - but beware of margin calls draining your balance if the markets go against your trade. Security is very high with their two factor authentication and PGP/GPG encyption.  Fees vary depending on the volume - for main trading pairs this is between 0.1-0.35% - however for other less common crypto pairs the range can be as low as 0.05% or as high as 0.75%. There are also 0% fees for traders offering liquidity. Withdrawals and deposits are variable depending on the method - although in general all fees are 0.19% with a $20 minimum. For JPY there is a minimum deposit of 5000 Yen and no transaction fee for deposit - but 20 Yen to withdraw.   .
Fees
< 50,000$: 0.16% Maker | 0.26% Taker < 100,000$: 0.14% Maker | 0.24% Taker < 250,000$: 0.12% Maker | 0.22% Taker < 500,000$: 0.10% Maker | 0.20% Taker < 1,000,000$: 0.08% Maker | 0.18% Taker < 2,500,000$: 0.06% Maker | 0.16% Taker < 5,000,000$: 0.04% Maker | 0.14% Taker < 10,000,000$: 0.02% Maker | 0.12% Taker > 10,000,000$: 0.00% Maker | 0.10% Taker
Rating
2.4/5
Full address
Kraken, San Francisco, U.S.A
A list of related exchanges. The following list contains the top crypto exchanges which support Bitcoin, Ethereum, Litecoin, XRP and other famous alt-coins. Also, this list provides a glimpse overview to indicate which exchanges is better for active trading.

Read the Disclaimer
: All content provided herein our website, hyperlinked sites, associated applications, forums, blogs, social media accounts and other platforms ("Site") is for your general information only, procured from third party sources. We make no warranties of any kind in relation to our content, including but not limited to accuracy and updates. No part of the content that we provide constitutes financial advice, legal advice or any other form of advice meant for your specific reliance for any purpose. Any use or reliance on our content is solely at your own risk and discretion. You should conduct your own research, review, analyse and verify our content before relying on them. Trading is a highly risky activity that can lead to major losses, please therefore consult your financial advisor before making any decision. No content on our Site is meant to be a solicitation or offer.